Foto: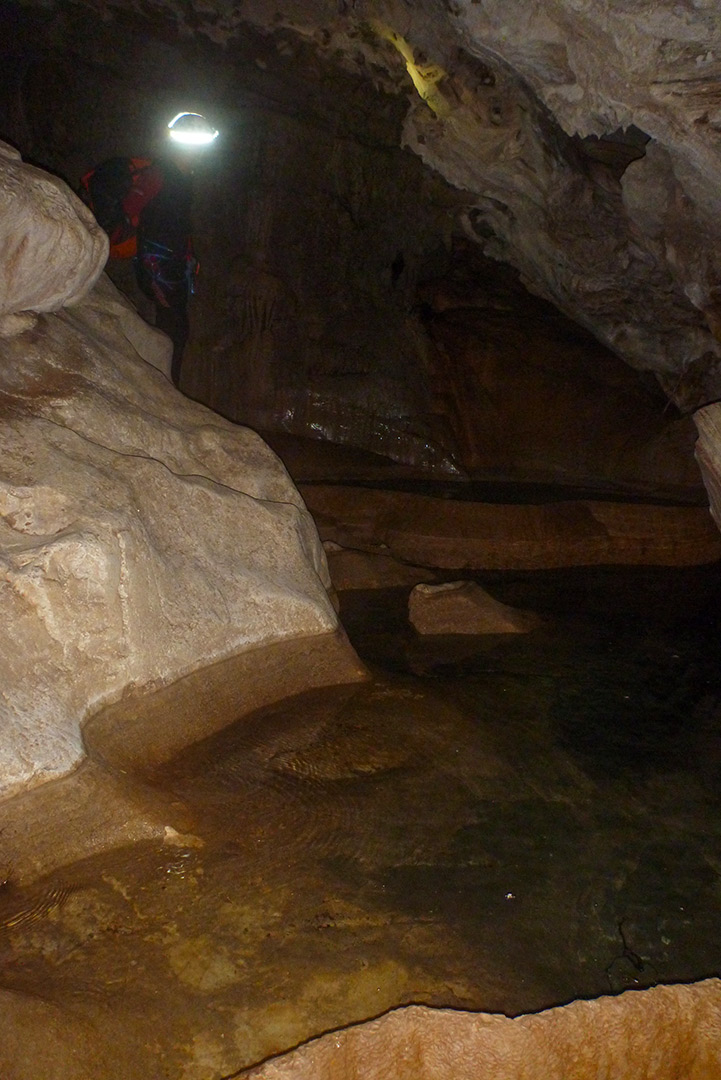 Testo IT:
Con la siccità praticamente non c'è quasi scorrimento, ma almeno i laghetti sono pieni.
Ma poco più avanti ci aspetta una sorpresa incredibile, un fenomeno ami visto, non solo solo da me, ma da nessun altro speleologo fra quelli che ho contattato!! ...
Testo EN:
Because of this year drought, there's almost no water flow, but the little underground pools and lakes are still full.