Foto: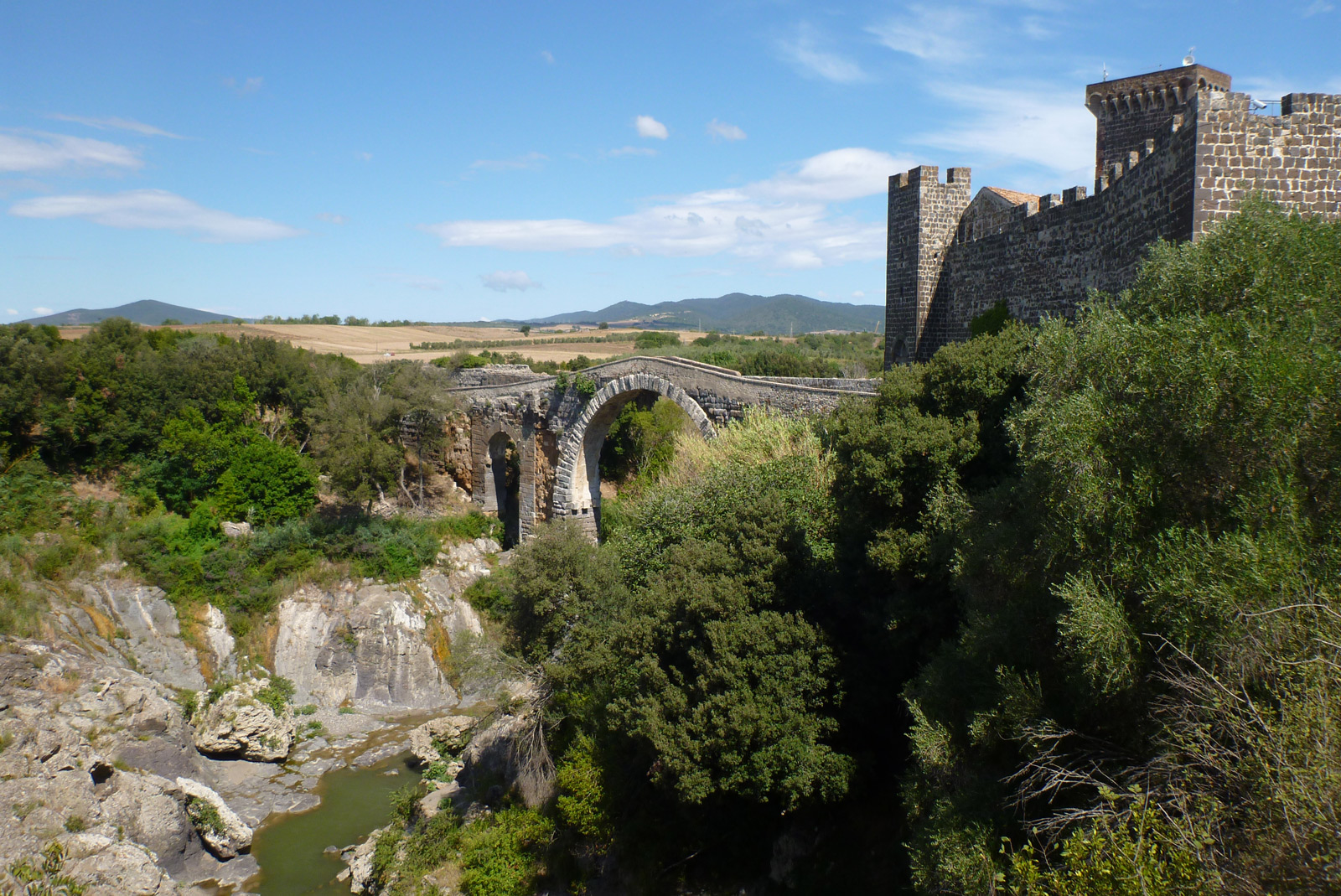 Testo IT:
...Visto che il castello sorge sul bordo di un alto precipizio a picco sulla valle del Fiume Fiora!
Il Castello di Vulci controlla e difende il famoso Ponte del Diavolo, costruito in epoca Romana e poi rattoppato più volte attraverso i millenni. Questo ponte fu attraversato anche dalla celeberrima Armata Brancaleone nella sua rotta verso Aurocastro nelle Puglie (ho in mio possesso un DVD originale che testimonia questo antico evento!).
Testo EN:
...Because the castle is on top of a canyon!
The castle was built in the middle-age to defend the "Devil's Bridge": a 70 metres high bridge made by the Romans.