Foto: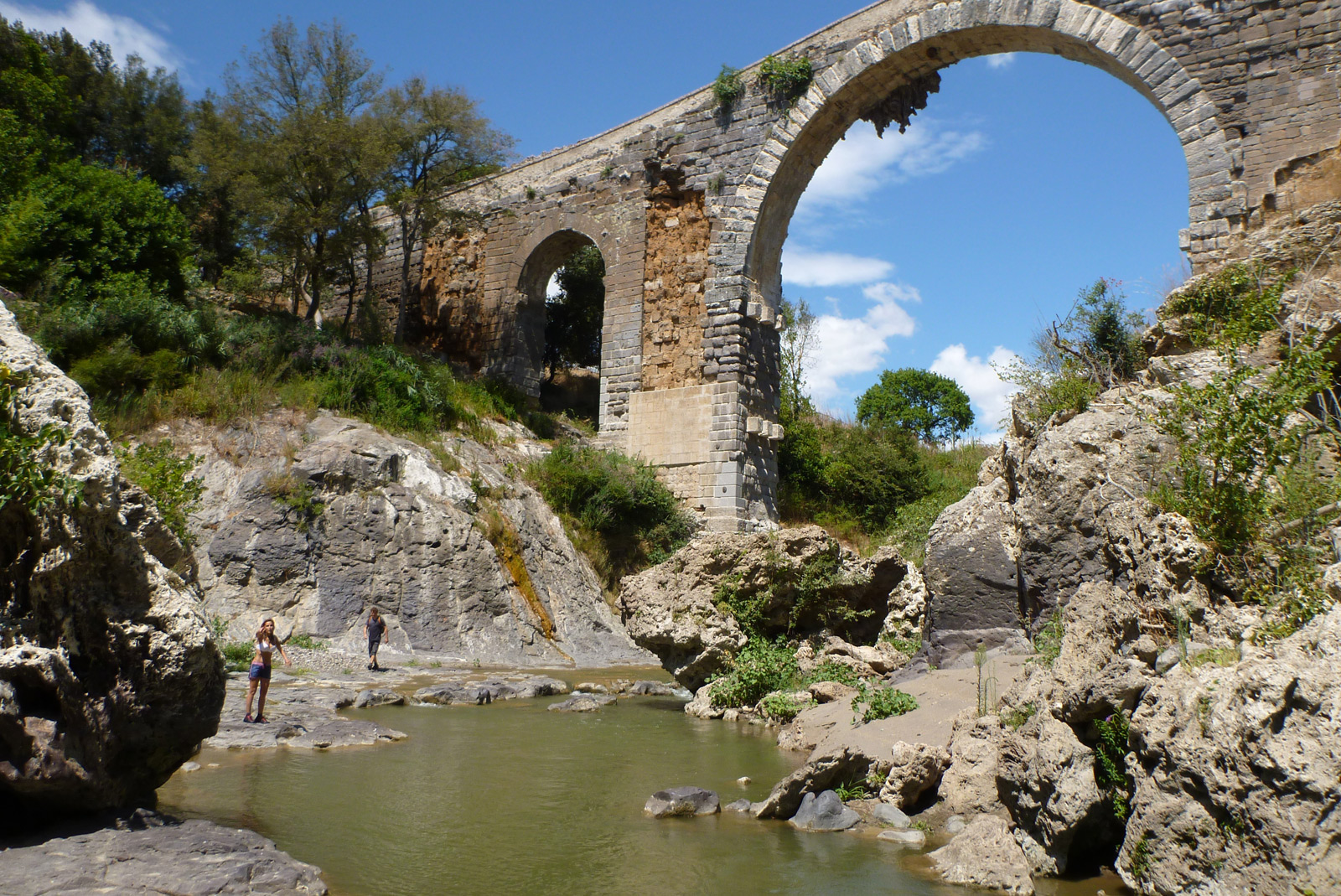 Testo IT:
Passiamo sotto il Ponte del Diavolo.
Dietro ad Alessio, vicino al pilone del ponte, la discesa di roccia che avremmo dovuto scalare per scendere da qui.
Conillo: Lo vedi che si poteva fare? Che ci vuole?
Testo EN:
Under the Devil's Bridge: behind Alessio is the almost impossible descent we tried at first.
Conillo: Don't you see? It's so easy!