Foto: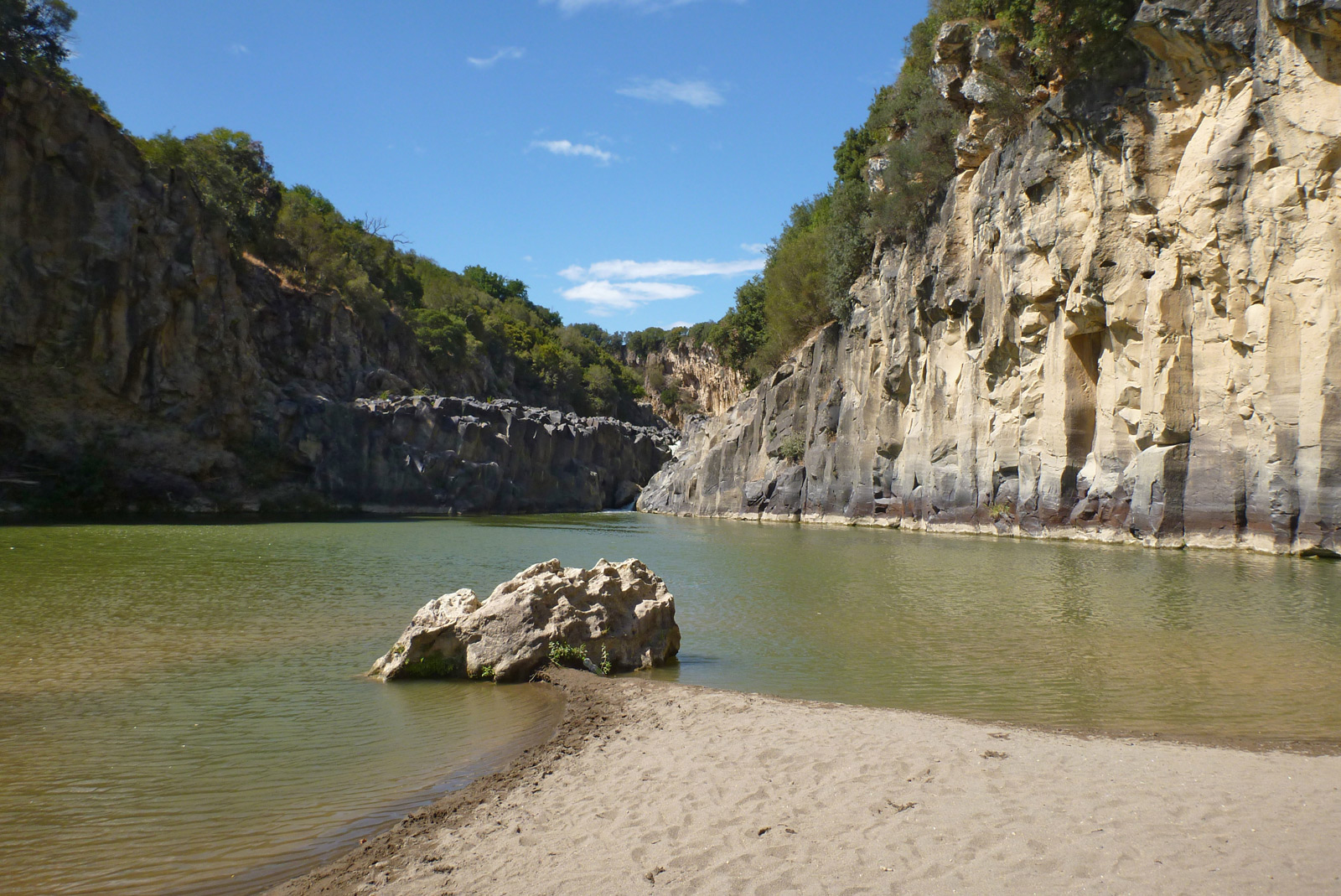 Testo IT:
...Si raggiunge la spiaggia dall'altro lato del laghetto.
L'ambiente è bellissimo, circondato da questi pilastri basaltici dalle forme geometriche.
Inoltre, grazie a Daniele Silvestri, l'accesso normale è chiuso e abbiamo il laghetto tutto per noi!
Testo EN:
...to a nice beach at the end of the lake.