Foto: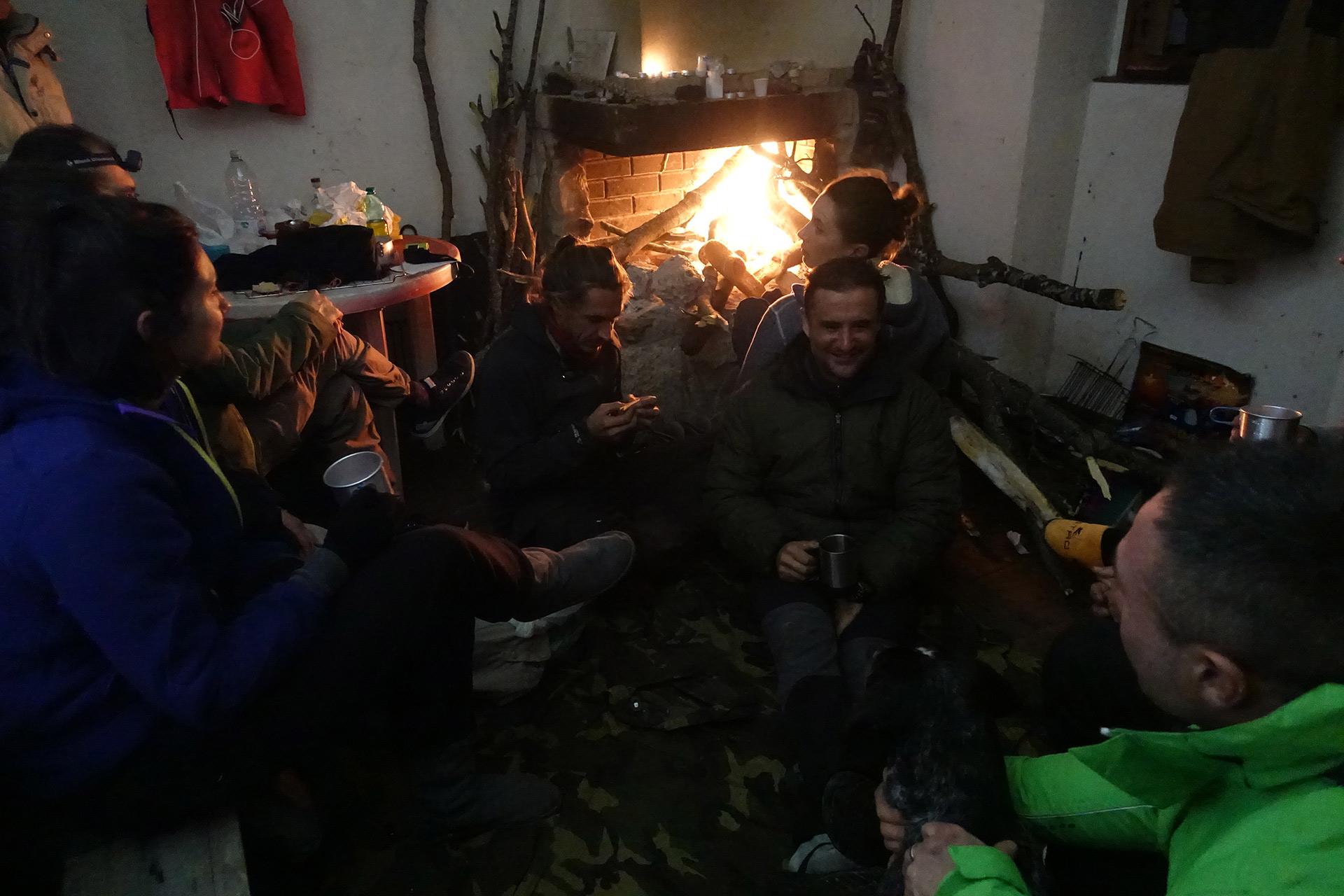 Testo IT:
Tutti intorno al fuoco. Ci scateneremo anche in meravigliose danze (si, grazie a Lorenzo abbiamo anche la musica), ma in foto non le vedrete.
Testo EN:
Everybody chatting at the fire place.
We then had a marvellous dinner and a party, with music too (I told that we carried a lot of stuff, didn't I?).
We forgot to take pictures.