Foto: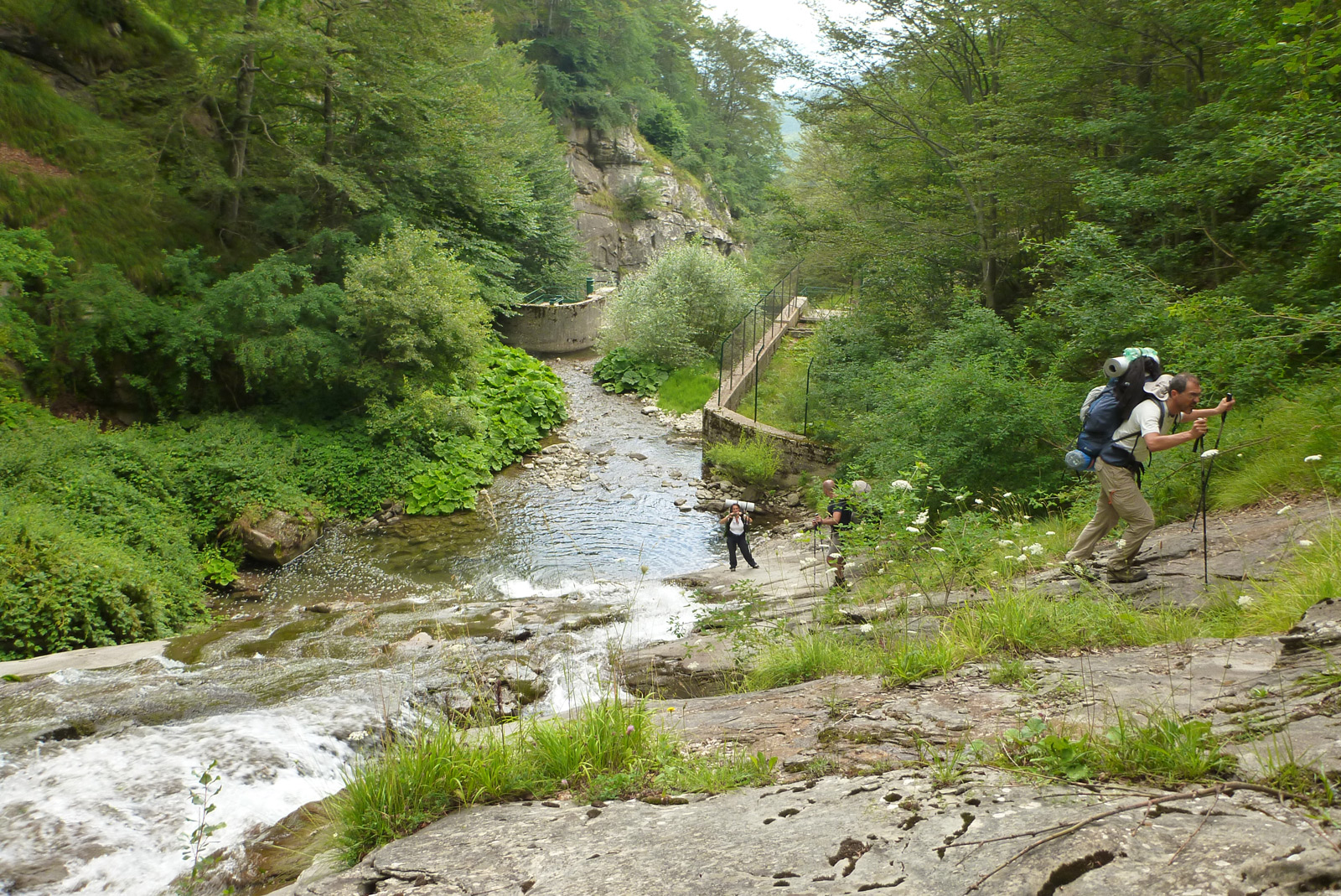 Testo IT:
Si parte!!!!
La partenza è dalla presa dell'acqua presso Cesacastina: da qui un ripido sentiero si inoltra nel bosco e noi, ovviamente, NON lo seguiamo!
Testo EN:
Sunday morning: let's go!
We start from a little dam close to Cesacastina village: here a trail climbs up into the forest... But obviously we are not following the trail!