Foto: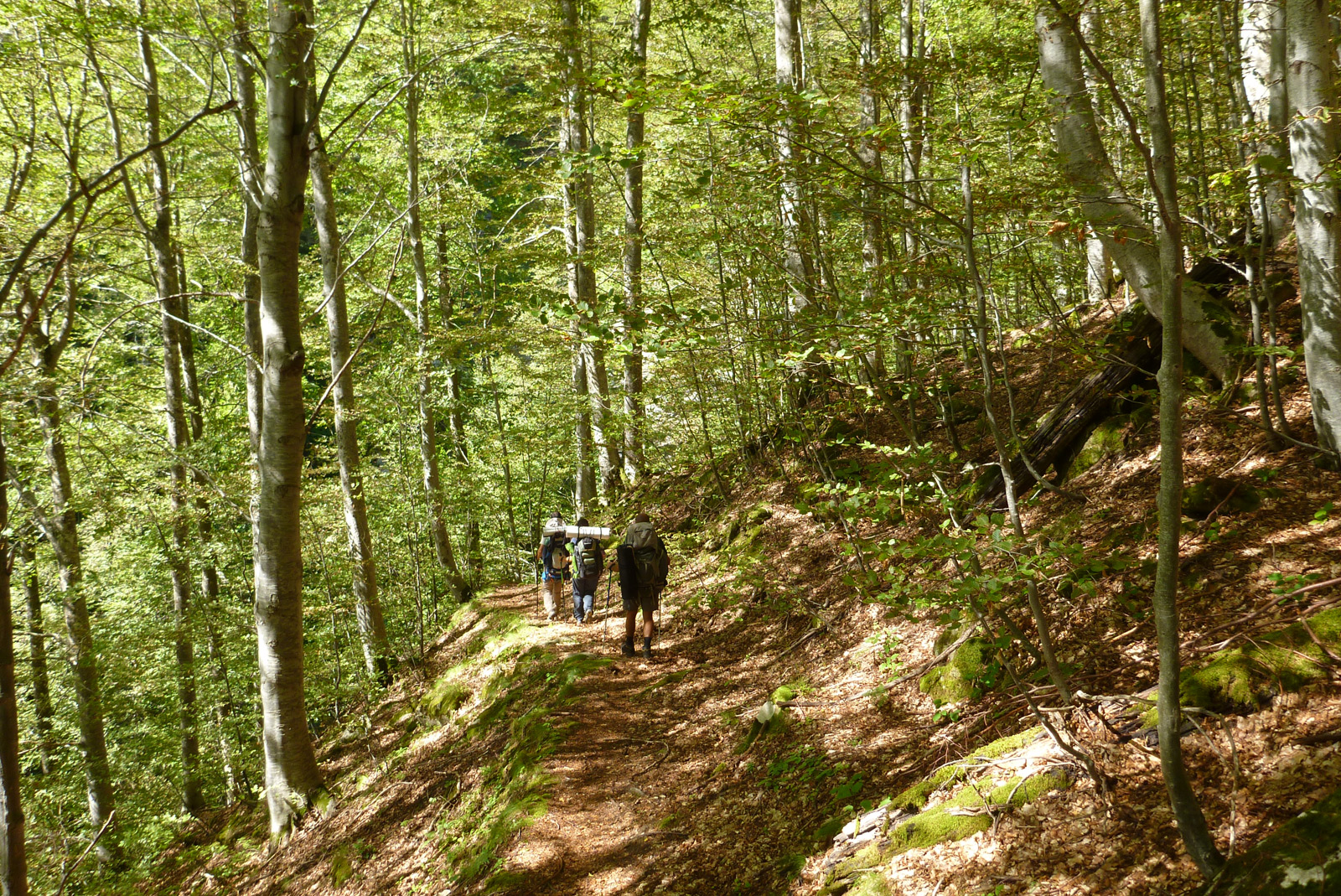 Testo IT:
Ripartiamo seguendo una rete di antichi sentieri non segnati sulle carte.
Però la nostra meta è un sentiero "vero" e segnato: quello che intorno quota 1350 va da qui alla Valle del Tordino.
Testo EN:
We find an unmarked trail, but this time we are looking for a real marked one: we are expecting to get it at altitude 1350 m. close to a waterfall.