Foto: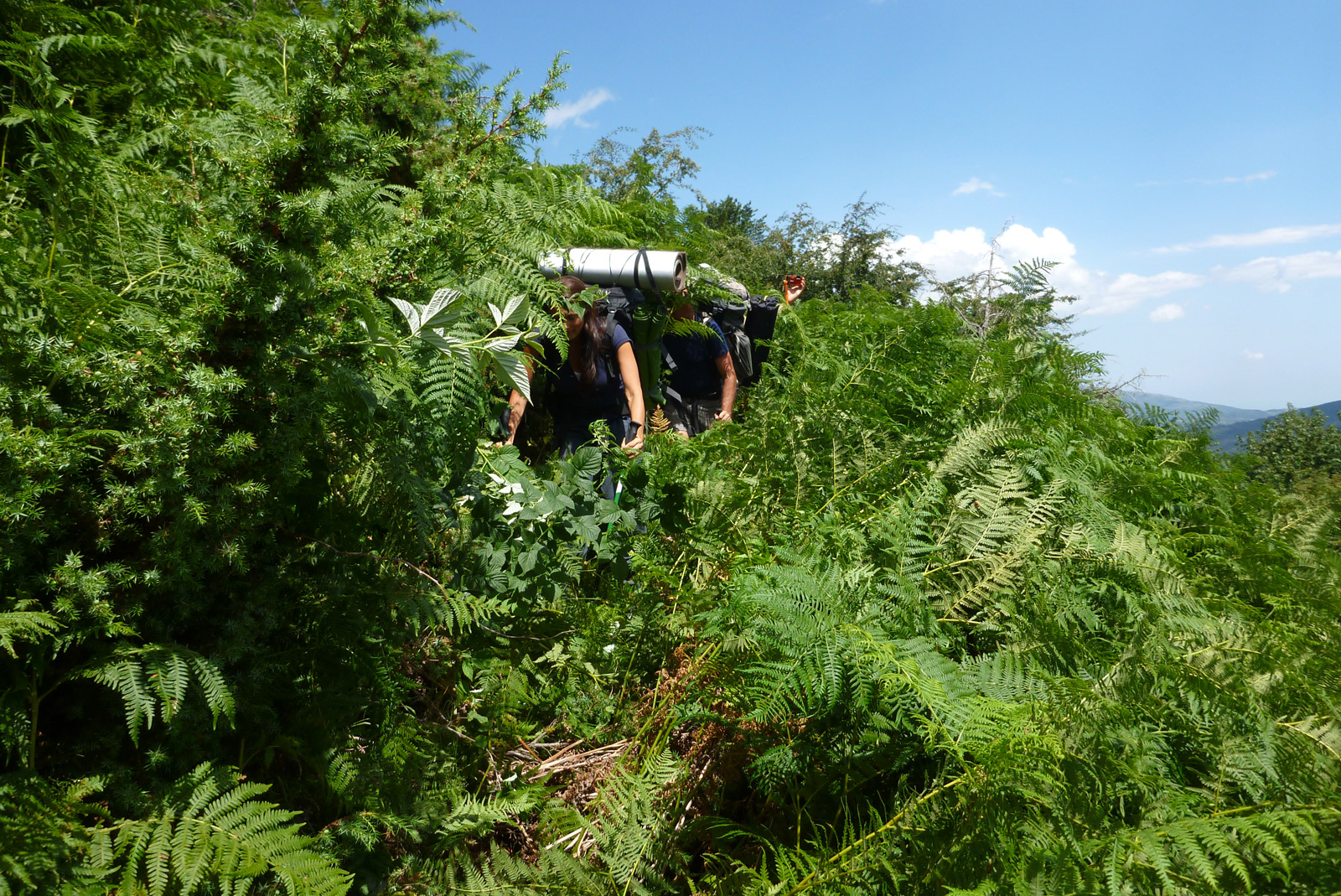 Testo IT:
Ecco come! Il "sentiero" 335 è questo!
Il sentiero traversa delle zone senza alberi, dove è stato completamente ingoiato dalla vegetazione: felci aquiline alte 2 metri, ginepri pungicanti, ortiche nascoste in agguato... e, fortunatamente, anche qualche lampone a dare un po' di conforto.
Si tratta di 3 aree per una lunghezza totale di circa 500 metri, ma attraversarle risulta in una lentissima e soffertissima progressione.
Ah, se avessimo avuto il machete che avevamo in Costarica!
Testo EN:
That's how!
The trail crosses an area half kilometre long out of the forest: once it probably was a meadow, but now it is an impenetrable bushland full of stingy junipers!
We struggle there for a long time. Fortunately there are at least some raspberries to comfort us.