Foto: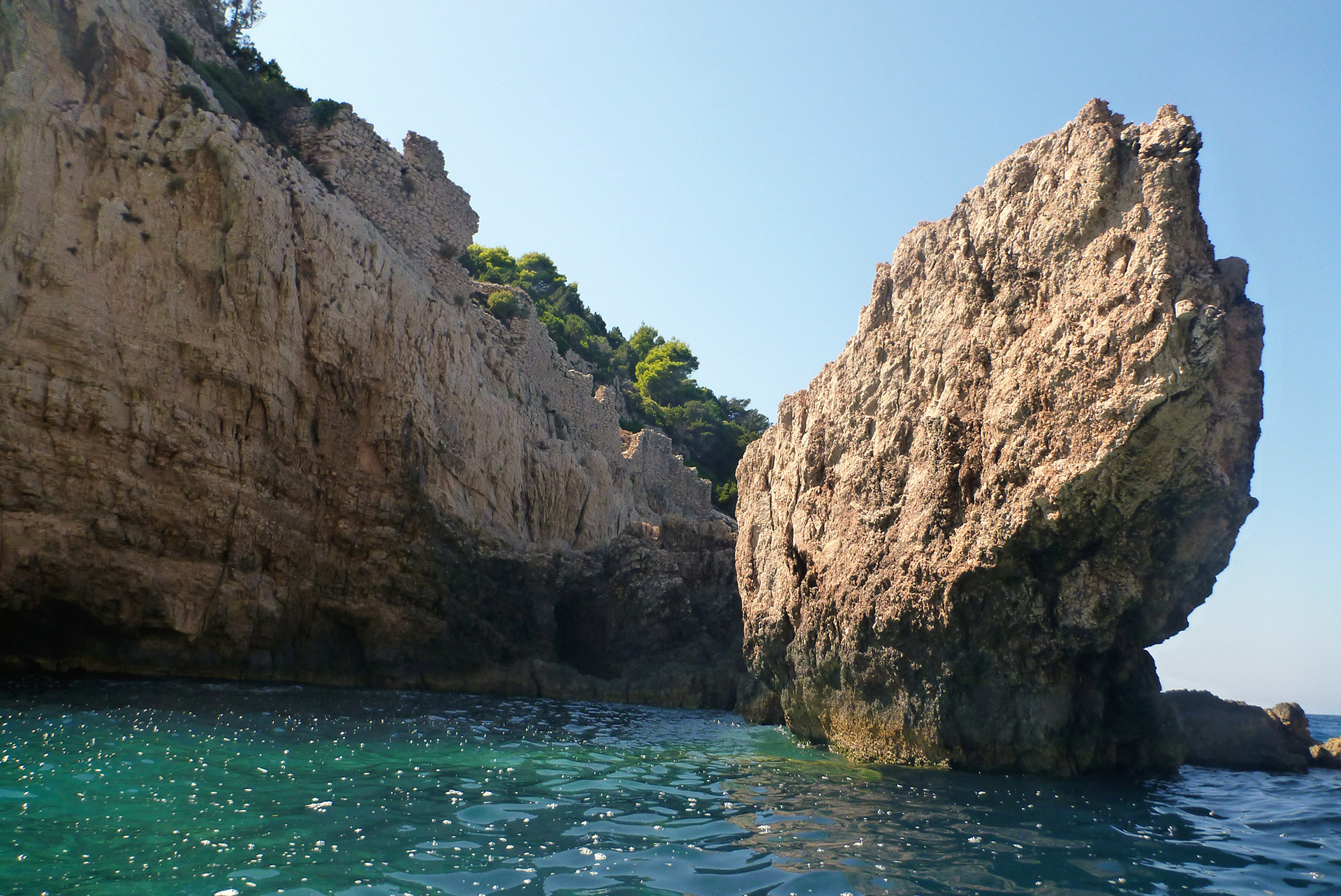 Testo IT:
La nostra spiaggetta si trova su un isolotto su cui sorgeva un antico monastero medievale: le vedete le mura?
Nonostante i nostri sforzi non riusciamo a raggiungerlo!
Testo EN:
We are on a tiny islet were once there was a medieval monastery. Can you see the walls?
In spite of all our efforts, we didn't manage to climb up there!