Foto: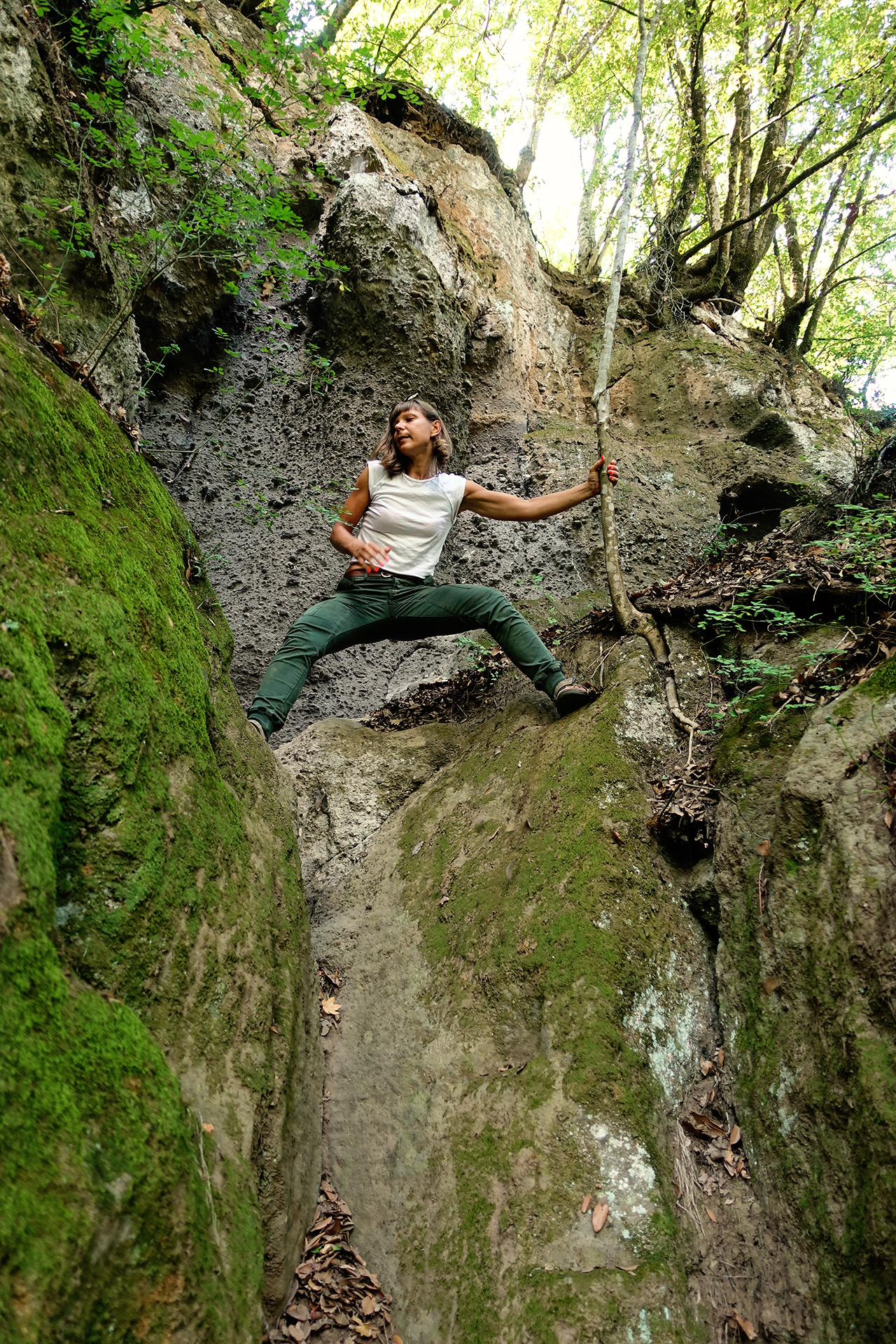 Testo IT:
Salutiamo Zacinto e torniamo a Roma. Ci sono ancora due giorni prima che Sylvia debba lasciarci, che facciamo, ci riposiamo un po'? Ma anche no! E così eccoci a girovagare nella Tuscia, alla ricerca di nuove avventure.
Testo EN:
Back in Rome, we have two days left before Sylvia has to go back to Poland.
Shall we have a rest? There will be time to rest, now lest have a last adventure in the Tuscia, the wild and beautiful volcanic hills north of Rome!