Foto: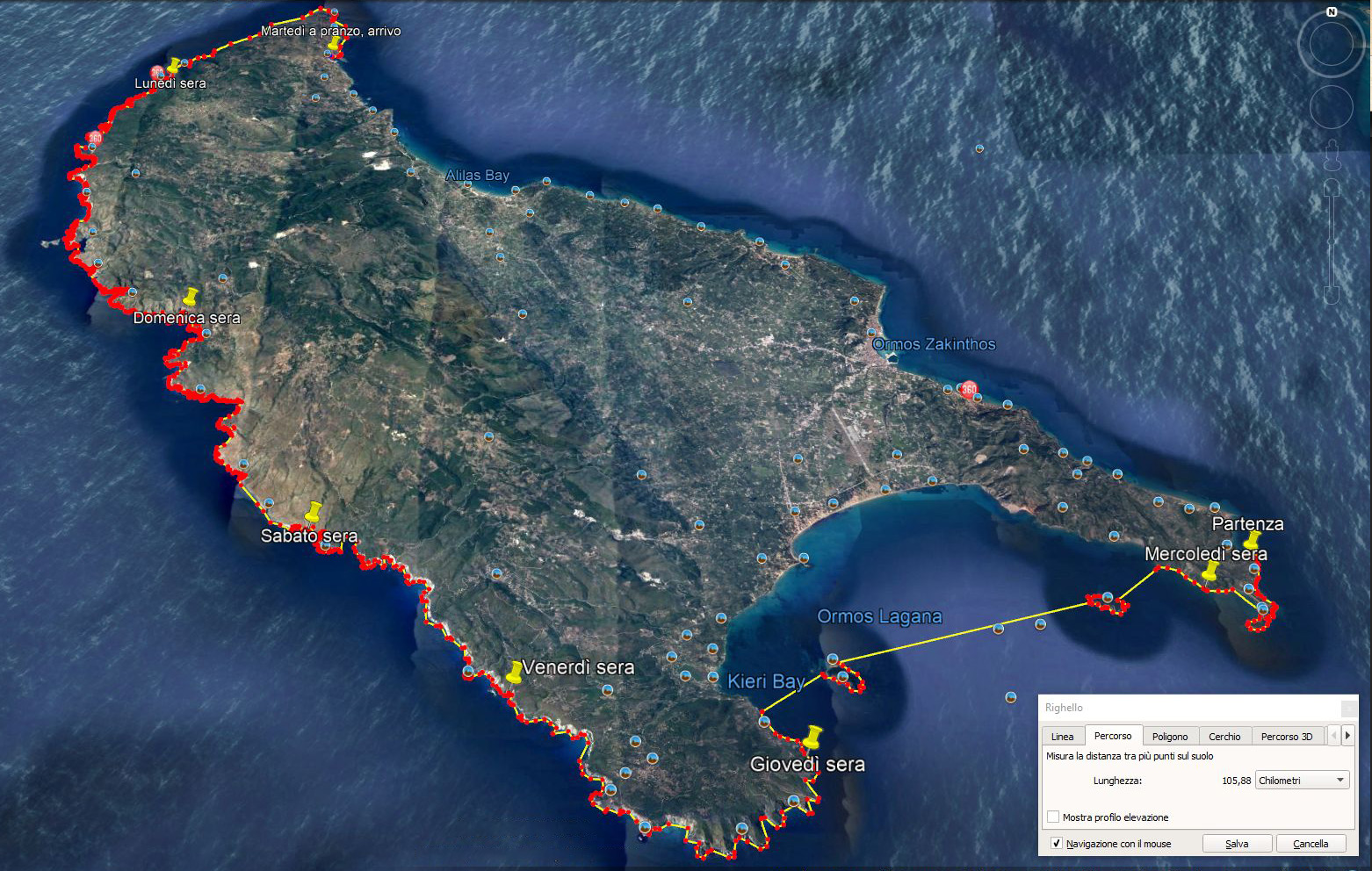 Testo IT:
Ecco il nostro percorso, per un totale di 106 Km a pagaiate!! :-)
Solo che ora noi siamo all'arrivo e la macchina è alla partenza!
Testo EN:
Here it is our itinerary: 106 km paddling. (Partenza=Start, Arrivo=Finish).
We are at the Arrivo now, but our car is still at the Partenza!